Selecting 'temp music' tracks is an essential part of the overall scoring process in film making. Yet its importance is often overlooked.
In this article, I explain exactly what temp music is and the role it plays in everything from a low budget short films to a major Hollywood feature.
A Temporary Definition
First of all, let's look at the definition of the term 'temp music'. A temp track is temporary music (sometimes referred to as 'scratch music') chosen by a movie's music editor (or indeed, the director themselves) for key scenes in a feature film. This temporary music is intended as a guide on early previews of the film to suggest the mood or essence of a particular scene. As music has the power to alter emotional responses to the narrative, it's important that this temporary music precisely depicts the director's vision and intentions for the scene. And is music that is able to be reinterpreted at a later stage by the composer and turned into an actual score for the film.
Stock Music & Pop Music
Many directors may already have chosen some temporary music at an early stage. Even in pre-production. However, more often than not, the music editor will turn to a vast and varied collection of Library Music (Production Music/Stock Music) to compose a temporary score for the film.
After all, with the right experience and knowledge, the editor can quickly bring to mind the perfect track for the scene chosen from a vast array of ready-made stock music mood tracks. That's why Library Music is often used as the quick and effective solution for temp tracks for this in-depth and often time-consuming task of supplying a temporary score.
Other solutions may include published music or film music from other movies. Especially in sequels, where the temp music will often be ripped from the previous release. As in the case of Lethal Weapon 4 where the temp score was taken from Lethal Weapon 1, 2 and 3!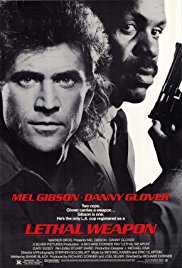 Hollywood Wish List
So, for temporary music, the music editor and director have a wide range of music to choose from.
Using vast amounts of Library Music, hit songs and other movie soundtracks. After all, it's never going to be heard outside the studio walls, so they can really allow their imagination to run amok and make some 'wish list' choices. In fact, There have been occasions where this wish list has become a reality.
Quentin Tarantino chose the track 'Stuck in the Middle with You' to accompany the notorious 'ear slicing' scene in his early feature, Reservoir Dogs. It only became clear at a later stage that a publishing deal for the song may not be granted. Until Tarantino, himself stepped in and hired another music supervisor who could guarantee the Stealer's Wheel track for his film.
When editing Apocalypse Now, director Francis Ford Coppola scored the entire film with 'temporary' tracks by the rock group The Doors. All that remained of this temporary score by the time the movie was released was The Doors' track 'The End'. Used to chilling effect alongside the Napalm attack on the jungle outpost at the beginning of the film.
Stanley Kubrick was inspired by classical music by Richard Strauss and Gyorgy Ligeti to bring alive his vision of Man's evolution in 2001: A Space Odyssey. So moved by the results, that this temporary music became the score in the final cut of the film.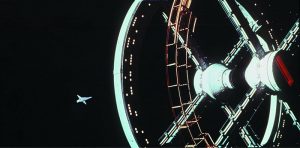 Low Budget Independents
Of course, not everyone is producing a Hollywood style blockbuster movie. Most productions are small independent films where the director will communicate their ideas for the score directly with a composer. The 'temp score' may indeed be a rough demo produced by the composer. Something that includes his ideas, but with pared-down instrumentation. On approval, the composer will set to work bringing the score to life. Perhaps replacing sampled or synthesized sounds with real instruments and orchestration.
Imitation & Limitation
So those are most of the ways that temporary music finds its way into early pre-production versions of a movie. However, it can be an area of contention and not always just a cut and dried process. In fact, temp music can be very subjective indeed.
I was once working on a score for a film when the director presented me with a piece of temp music for a particular scene. It was taken from the soundtrack of one of the Star Trek movies. A few days later I sent him the cue that I had produced. I sensed he wasn't entirely happy and asked him if my cue was what he wanted. "Yes," he replied, "it's exactly what I wanted and that's the problem!"
Without realizing, I had mimicked the Star Trek music to such a degree that they sounded almost identical. This is a very common pitfall with temp music and from a composers viewpoint, it's a two-stage process. Get the music sounding similar, but then step back and add your own essence to the piece. It's surprising what new directions may be revealed. A few days later I sent the director a second draft and he was entirely happy with the finished piece. And so was I. It had taught me a valuable lesson about how to reinterpret temp music into new compositions and surprise the director with an extra layer of ingenuity.
Temp music can also prove to be extremely limiting on the composer's ability to use their imagination. Another time I was sent an edited version of a short film. While watching the film I had many ideas for the type of music I would like to compose. A week later, the director sent me some temporary music he had chosen from his personal record library. This music was nothing like I had imagined. In fact, almost the polar opposite! In those situations, the composer must come forward to see if a compromise can be reached. Perhaps the director will eventually appreciate and enjoy the new freedom that a second person's input can offer. We eventually agreed to make some changes and the results were better than we both imagined they would be at the time!
Marvelous Music?
A point here could be made about current big budget movie scores such as the Marvel franchise. Clearly, the scores in these movies are designed to be nothing more than audio wallpaper these days. The music rises and falls along with the action, but never breaks out as a stand-alone feature unless a piece of published music or a hit song is somehow crow barred into the soundtrack.
But this hasn't always been the case with Marvel.
Remember Danny Elfman's music for Spiderman back in 2001? Well, this just may be the problem. If that terrific score has been used as temp music ever since, what we are now faced with is a decades old imitation of the perfect super hero music. There is only one Danny Elfman. And endless photocopies of photocopies just won't ever produce another brilliant composer. Please, Marvel. It's your duty to try something new? I'm pretty sure that you have the available budget by now!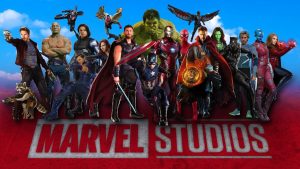 Back To The Studio
Meanwhile, back in the studio and with all these available sources of temp music neatly edited into a score, the film is ready for early screenings to studio executives or test audiences. And, of course, as inspiration for the actual score, to be produced at a later time by the chosen composer.
As an example, the temporary music for the original Star Wars test showings was The Planets by Gustav Holst. Easy to judge how this resulted in the eventual rousing classical score by composer, John Williams. As too, music by Irish singer Enya was used as temporary music for key scenes in Titanic. Which then inspired James Horner's soaring Celtic tones in the film's final cut.
Temporary Music Credit?
Just a note here on temp music that may be a subject for discussion. A film score composer is being asked to imitate (dare I say, plagiarize?) a piece of music that the director and/or music editor has decided fits perfectly with the emotional arc of the scene. Yet that temporary piece of music is then discarded and never credited when an imitation has been made. Does that seem a little unfair to the composer & producer of the original temporary track?
This is perhaps where a general usage/single payment license seems to be the perfect solution. This way the composer/producer and publisher of the temporary track will receive a payment for their temporary placement in a film. That's mutually beneficial and seems only fair. Even if no credit is given in the actual film itself.
A Final Imitation
So finally with the score completed, the movie is yet another stage closer to its final release date. The temp music has done its job as the secret 'invisible' score. A temporary music bed that has allowed the director, music editor, music supervisors and composer to work towards a common goal. Communicating their ideas through music in order to get the best score and soundtrack the film could possibly have.
Simon Power
As Dream Valley Music, Simon Power has scored a number of short films with his music being placed in feature films such as Chamber's Gate, Pickings and Ouija 3.