In audio production, a stem is a discrete or grouped collection of audio sources mixed together, usually by one person, to be dealt with downstream as one unit. A single stem may be delivered in mono, stereo, or in multiple tracks for surround sound.
Wikipedia
By using "stems" you can obtain a higher degree of creative control over how the music works within your video or other media project.
"Stem audio files" means that each layer of sound within the music is stored in its own separate audio file. By stacking all of the audio files on top of each other and playing them all at the same time, that makes up the "full mix" of the music track. By removing certain layers ("stems") from the music, you can create your own personalized mix, or version, of the music track.
One obvious and very simple example would be to remove all the drums from a music track, creating a new version of the track that has a whole different feel and sound.
Another obvious example would be to reduce the volume of the Bass layer because the heavy bass just doesn't fit with your project.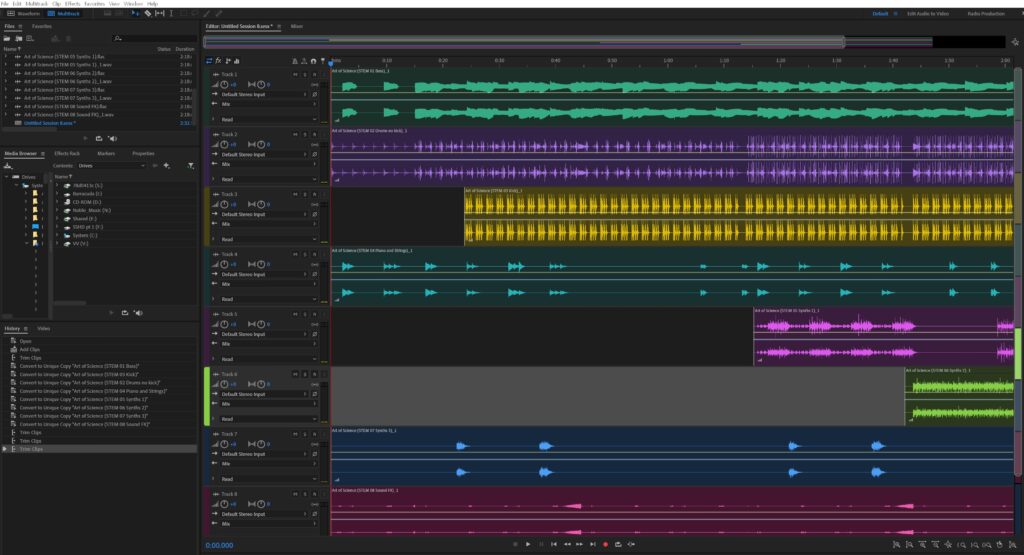 Video demonstration
Here is a little video we made, which demonstrates the basic use of stem music files. In this case we're using Adobe Audition, but you could do all of the same things in any multi-track audio- or video editing software.
Making the music sound like it was made especially for your project
Working with stems can give you so much more creative freedom; for example, you can create a "mix" of the music track that adds layers or sounds into the music, in perfect synchronization with events in your video timeline. Imagine a slow-motion cut of two people running up to the edge of a swimming pool, which cuts to normal-speed at the precise moment when they leap off the edge and into the water. In this example, you could choose to silence certain elements of the music during the slow-motion part, and then introduce all parts of the music from the moment they leap off the edge and the footage cuts to normal-speed. The music has an ambient, ethereal feel while the video is in slow-motion, and then transforms into a "full mix track" at the moment when they jump off; yet, it's still the same music track, and continues within the same flow and rhythm. It will seem like the music was specifically created for your video.
Stems and Multitracks: What's the Difference?
https://www.izotope.com/en/learn/stems-and-multitracks-whats-the-difference.html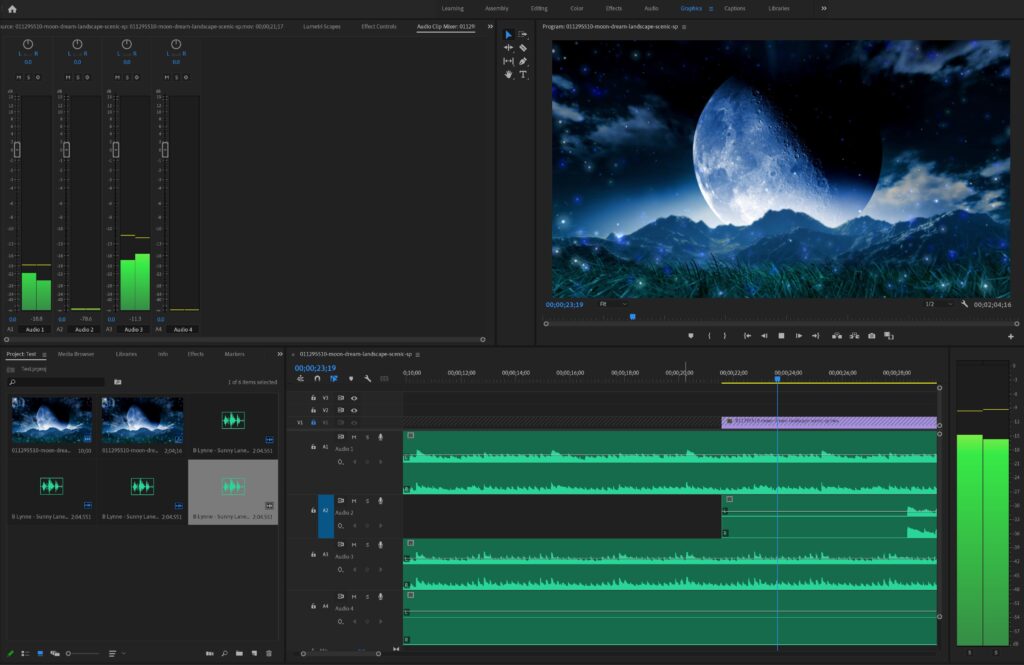 Working with stems in Adobe Premiere Pro
These are only some of the things you can do when working with stem audio files. If you're the creative type and you take the time to play around with it, you can cut, chop, tweak, mix and re-mix, even reverse certain elements within the music and pretty much "build your own track" by using the building blocks made available to you by way of the stem music files.
Of course, not everyone will want to take it that far. It may be more likely that you just want to remove certain layers of the music, to make it fit your project better. Then stems is the way to go.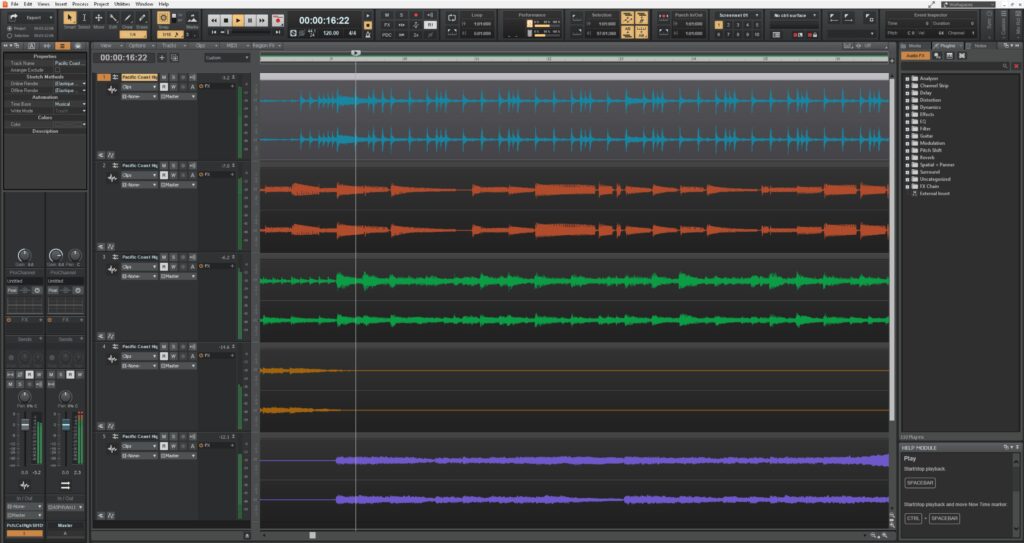 Working with stems in Cakewalk by Bandlab
Stock music tracks with stem audio files at Shockwave-Sound.com
At Shockwave-Sound.com we are now starting to introduce royalty-free audio stems for some of our new music going forward, and for some of our back catalogue as well. The stem music files, if available for a track, will be one of the versions of the track that can be licensed from our site. To license a set of stem audio files, just click on the "add to shopping cart" button next to the version called "Set of x Stems". The stems will be available to download from your order download page when the order is completed and paid for. The stems are packed together within a single .zip file, so you don't have to download each file individually. Just download the zip file and unzip it; you'll find the stem music files inside.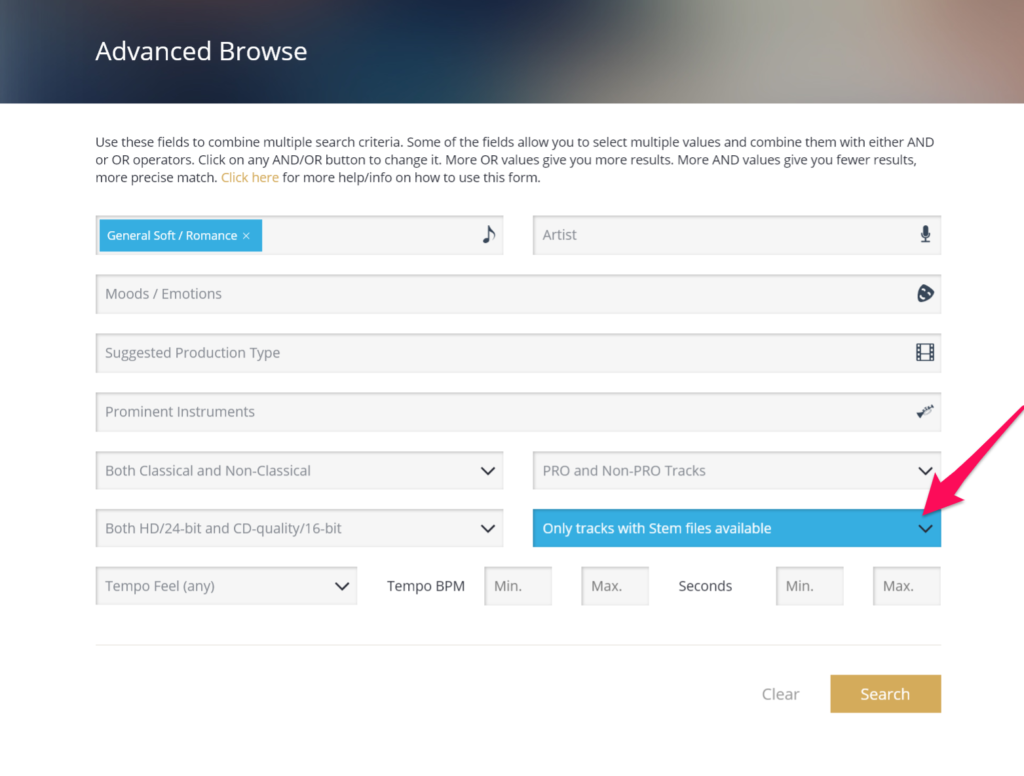 On our 'Advanced browse' page, you can limit your music search to include only tracks that have stem music files available.