Professional and semi pro filmmakers are aware of the huge impact a great music score can make on their production. But the temptation is to cut costs on music so that more of the budget can be invested in the costly visual & post production side of film making.
So how do you trim your music budget without compromising the quality of the score?
Here we offer some tips and tricks on the best way to reduce costs while making sure that your score has the maximum impact on your audience.
1. Hiring a Composer
There are a number of different ways to add music to a film production. The director could hire a composer & liaise with him or her on every aspect of the score. Together they could spot the various scenes that require added emotional impact & discuss the hiring of an orchestra & specialist musicians to add reality and depth to the music. But all this freedom and flexibility comes at a cost. For a feature length documentary a professional composer's fee could be up to $30,000 (Danny Elfman costs a little more!) and hiring an orchestra can be a drain on money and time, with sessions adding two or three weeks to recordings and in some cases doubling the allocated budget. However, for some directors a 'gun-for-hire' composer may be a necessary expense. This way they can ensure that they will receive personal input on their score, and be able to liaise with the composer if things don't sound exactly how they'd imagined.
So hiring a composer is flexible & can add a unique quality to the production. But there are also many other options to consider.
2. Using Published Music
In terms of cost, placing published commercial music in your film is undoubtedly the most expensive solution. Permission needs to be granted by the songwriter (through the publisher) as well as the performer (through the record label). Hiring a rights lawyer to clear permission is only part of the expense. Both publisher and record label will have entirely separate agendas that will conspire to maximise income from their release. And the more a director sets his sights on a particular song, the more expensive they will make it to grant permission.
If a film includes published music without clearing it first, there may be penalties later. The more successful a film becomes, the more costly the penalties are once the clearance problem has been identified, with fees being based on the amount of screenings at film festivals, theatres and on video sharing sites.
There is also the issue of content. Many publishers will refuse clearance due to the religious, sexual or violent nature of the film's content. Without knowing this, negotiations may have already begun and with a music lawyer on an hourly rate it's easy to see how clearance issues can soon send the budget spiralling out of control.
Unless there's no option, it's sensible for directors to steer clear of published commercial releases in their score.
3. Using Stock Music
Stock music (AKA library music or production cues) may not be the most flexible way to score a film, but it's certainly one of the most cost effective. Contemporary stock music is often tailor made for such projects, whereby a central musical theme will have been edited into suitable durations and incidental underscores so that the filmmaker can choose an off-the-shelf solution that is effective and compelling.
Many of today's stock music producers are themselves film & TV composers which means they have the necessary experience and resources to turn out lush, intricate cues that predict many of the key emotional states expressed in the narrative arc of a typical high end feature film.
Adventure, melodrama, comedy, documentary. Most styles are catered for and often the only drawback is the amount of choice facing a director when he begins his search.
To get the best music filmmakers will need to visit the best and most reputable sites and libraries.
And the better the catalogue, the more expensive the music becomes. However that's generally a sign of good quality. And whatever the cost, it will be a fraction of the fee for a composer.
And stock music also comes with one huge advantage. If purchased from a reputable site or catalogue, the cost incurred will also include an extensive license. This could include worldwide usage and limitless reproduction in perpetuity. So the director is able to curb costs on music supervisors, lawyers, composers, orchestras and musicians as well as instantly gaining access to all the paperwork required for music rights, copyright and distribution. All this will be included in the license. Saving them time, money and lots of future headaches when the film is distributed worldwide.
On the downside, the score won't be exclusive. Other filmmakers can access the same music. But if it locks in perfectly with the narrative of a film, then however many other people use it, it will never sound exactly the same. Because of the unique combination of the music, visuals & narrative storyline of each particular project.
If you do decide to use stock music / production music, you could do a lot worse than starting right here at Shockwave-Sound.
4. The Final Cost
So, is stock music the most effective option for the pro and semi-pro filmmaker?
From the three options above the answer would be yes. However to score a feature length film or documentary with original stock music may require up to two hours of cues, which could end up being expensive. Thankfully, many catalogues release collections with many tracks of similar themes or a complete narrative arc. This greatly reduces the cost of buying each track individually.
As for quality vs. price, it's worth considering that very few scores are made up of tracks that have been downloaded for $0.99!
5. Other Options
Public domain music is music with lapsed copyright. Some very interesting music has entered the public domain, particularly from the 1920's and 30's and it's a good resource for eclectic and unusual recordings that may spark the imagination. Blues, swing, ragtime and a lot of contemporary music that is out of copyright. It's worth spending time listening to what's out there.
However, it's sometimes unclear as to whether the performance rights are in the public domain as well as the rights to the composition. If one or other remains under copyright, it will present unforeseen problems if a director is set on using a specific recording of the music.
6. What they do in Hollywood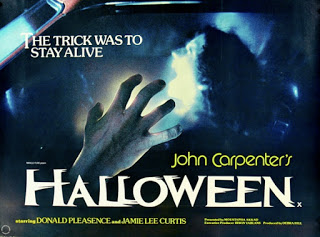 Director John Carpenter composed the score for many of his own films
Sometimes directors choose to score the film themselves. Legendary Hollywood director John Carpenter has provided the score for sixteen of his major motion pictures including Dark Star, Assault on Precinct 13 and Halloween. David Lynch is also a director who often performs and is deeply involved in the musical scores of his own feature films such as Mulholland Drive and Inland Empire.
Such is the importance of dramatic scores that directors will go to great lengths to get the music they want. Quentin Tarrentino wanted so much to have Gerry Rafferty's 'Stuck in the Middle' for the torture scene in Reservoir Dogs that he fired the music supervisor when they couldn't license the track. He then employed a music supervisor who got him the rights to the song and the famous scene was brought to life.
Some films employ a device called diegetic sound, where the score is made up of the naturally occurring sounds in the scene. A radio playing, a jukebox, a live band. All adding to a much more naturalistic approach rather than the more self-conscience written score.
Some scores go even further than that. The Coen Brothers' film, No Country For Old Men had very little recognisable music at all. The score consisting of occasional tones & frequencies that were so in tune with the scene as to be unrecognisable as actual music. Often more like feedback or processed versions of the natural ambiences already present in the scene.
Martin Scorsese uses end to end published commercial music for his movie scores. Often a heady mix of Doo Wop, Phil Spectre, Motown and his favourite band, The Rolling Stones. Although recent films have unearthed buried gems like 'Wheel of Fortune' by Kay Star & 'Cry' by Johnny Ray from Shutter Island. 'Bang Bang' by Jo Cuba and 'Dust My Broom' by Elmore James from Wolf on Wall Street. As a music curator, Scorsese is creatively fearless and his hugely popular films of course have a massive budget set aside for licence fees.
All of these directors have a unique way of scoring. And it's useful to study each director's approach as well as the different techniques they employ to score each of their movies.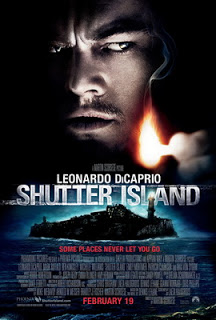 Martin Scorsese's Shutter Island score features many obscure gems
7. A few more ideas
There are other options available for scoring a film or compiling a soundtrack. Filmmakers often turn to family, friends or colleagues when it comes to music production.
Unsigned bands are also a consideration. Although experience and reliability are often not their strong points.
Perhaps the most exciting score may be a combination of many of the above suggestions. One or two bespoke cues from a hired composer, alongside a number of licensed themes from Stock Music catalogues. And then some eclectic choices from public domain or unsigned bands to add some unusual and unique qualities to the production.
Whatever you decide, hopefully some of these ideas will help create an exciting and innovative score for your next creative film project.