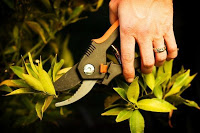 Dear friends,
Every week, of every month, of every year, we add new
music to Shockwave-Sound.com. We've always deliberately set out to be a
place without "old, outdated music", so in parallel with adding new
music all the time, we also remove some old music.
It's a bit
melancholic. Some of the following tracks have been with us for many
years and some of them have been customers' favorites and made
part of the staple of quality music here at Shockwave-Sound. But it's
time for these "oldies" to make way for new music coming out. It's not
that we don't have the "space" to keep the old music on our site. It's
just that we deliberately don't want too much old music on our site.
We want our catalogue to be fresh and updated. If a track has outlived
its natural shelf life, even if it's a good seller, we "prune" it (e.g.
remove it) after a few years.
The following tracks were
removed today. Some of them were composed and produced by me personally
(Bjorn Lynne), back in 2000-2005. It's sad to see them go. But I'm glad I
made them, and I'm glad that they have been part of what has made
Shockwave-Sound.com so successful through the years.
So it's goodbye to the following tracks:
30 Seconds
A Lifetime of Moments
A Simple Love Song
Alices Worst Dream
At the Bar
Autumn Mist
Bass Culture
Beetlemix
Beijing Moon
Bonfire in the Desert
Bossendorfer
Cocoon
Communication
Cosmic Winds
Cowboy Kartin
Dissolve
Dont Fret
Evil Pulse
Expensive Mood
Fall
Fantasm
Fast Information
Full Throttle
Fusion Drive
FutureCorp
Haunted Galley
Hotel Martinet
I Can Do That
In Good C Switched On
Indianshop
Ka-Hora
Kool Club
Leisure Class
Lifeline
Memories
Moroccan Roll
Mysanthia
Nicaragua
Nice Day Out
Nocebo
On the Morrow
Onwards and Upwards
Open Pod
Party in Rangiroa
Peru
Playtime Boogie
Prayer Warrior
Reconnaissance
Ripple Wire
Ripples
Romania
Scary Fairy
Send And Return
Senoreta
Sentimentale
Silent Hunger
Slow and Serious
Space Precinct
Spiral
System
Systya
Talisman
The Brits
The Giant
The Magic Spell
The Meeting Place
The Ringmaster
Under The Bards Tree
Understatement
Viande Rouge
Wagon Wheels
Water
While You Were Sleeping
Whomp
Sunflowers Dance
Xandracos