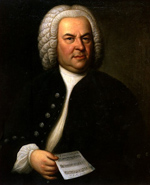 This is a continuation of the article: Choosing the right classical music (Part 1) which you can read here.
In part one of this series we looked at a list of 10 Bombastic classical pieces. Those huge, thunderous anthems that would sound great as an accompaniment to epic visuals & graphics or deep sonorous voice overs.
But the beauty of classical music is that it is rich in dynamism. One moment loud & boisterous, the next wistful & melancholic. In part two we're looking into the sensitive side of classical music with a list of 10 breath takingly beautiful pieces of classical music.
Part two: Beautiful Classical Pieces
So here's a list of 10 stunners from the classical canon. Usages could include film and documentary scenes such as panning shots of natural beauty, moments of reflection, falling in love…Romantic visuals that would benefit from a touch of sheer understated class.
10. The Four Seasons (spring) – Vivaldi
Fresh & flowery, The Four Seasons is Vivaldi's series of Baroque violin concertos inspired by the 18th Century Italian countryside. Vivaldi's music has a high note count with plenty of gushing detail & colour and of all the Season's, 'Spring' is over brimming with flamboyant Baroque fruitiness.
9. Flower Duet – Lakme
Highjacked (pardon the expression) by British Airways for a series of TV ads, 'Flower Duet' is a magnificent operatic aria performed by two female sopranos. The operatic voices bob and weave through a magical garden of soaring cellos & assorted strings like two beautiful swans. Tasteful, graceful, stylish and elegant.
8. Piano Sonata No. 14 in C Sharp Minor – Beethoven
Recognizable from a plethora of usages in contemporary film and TV, Piano Sonata No. 14 (AKA The Moonlight Sonata) takes you on a lilting journey with its ever shifting succession of solo piano chords. One moment somber and sincere the next enchanting and elegant, and as one of Beethoven's most beautiful pieces, is more than worthy of a place in our list.
7. Peer Gynt (morning) – Edvard Grieg
Imbued with a sense of fresh optimism this dynamic aria builds from a fluttering flute into a euphoric orchestra as daybreak bursts through the morning mist. A Norwegian composer, Grieg even lived long enough to hear some of his compositions immortalized on record.
6. Messiah Halleluiah Chorus – Händel
In our lists of both bombastic and beautiful classical music, this one easily straddles both camps with its huge choirs, crashing cymbals & divine orchestration. Another Baroque composer, Handel is considered one of the classical elite having composed over 40 operas in the early 1800's.
5. The Lark Ascending – Vaughn Williams
British composer Vaughn Williams' most celebrated piece was inspired by a poem about a skylark. And as flutes and violins spiral skyward, the imagery of a bird in flight is synonymous with this elegant masterpiece. Melancholic, sad & breath takingly graceful.
4. Suite for Solo Cello No. 1 in G Minor Prelude – Bach
Known to induce feelings of tearful ecstasy and abundant joy in most listeners, one must often contemplate…What is it about this continuous stream of solo cello notes that moves the human soul so profoundly?
3. Nimrod – Elgar
Among Elgar's best known compositions are the orchestral works, Enigma Variations. Taken from that is the popular piece is Nimrod. With its angelic wind and swelling orchestral strings it surely ranks among one of classical music's most compelling pieces.
2. Adagio for Strings – Barber
Radiating with angelic warmth, 'Adagio' tugs at the heartstrings with apparent ease as its wash of strings climb higher and higher towards divine absolution. Simply one of the most graceful & appealing classical pieces ever composed, it has been used to great effect in films as diverse and polar opposite as Platoon and The Elephant Man.
1. Ave Maria – Schubert
Yes, here we are at the top of the pile where I'm keen to point out that these pieces are in no particular order. Although Schubert's Ave Maria is possibly the number one favourite when it comes to popularity. And continued cover versions of varying quality. It's a stunningly sad yet uplifting operatic aria in its traditional arrangement. Although nowadays we're treated to less sympathetic versions by the likes of Beyoncé & Celine Dion!
OK, so there we have it. A list of 10 beautiful classical compositions in no particular order. And, of course, it's all down to subjective taste. With so much wonderful classical music, I'm sure you could make up an infinite number of lists in the same category without including any of the above. In fact, here are five more that might just as easily have featured in the list.
The Swan (Le Cygne)
Sleeping Beauty op. 66
La Traviata Act 1 Prelude – Verdi
Jupiter (The Planets) – Holst
Gymnopedie No. 1 – Erik Satie
Well, here's hoping that these lists will lead you on to finding some less well known pieces by these wondrous composers. And that this article will help with your decisions when choosing some beautiful classical music for your film, documentary or presentation. Good luck!
Classical Music at shockwave-sound stock music library: http://www.shockwave-sound.com


About the author
:
Simon Power
has made
over 50 short films and documentaries for the music technology website Sonic
State. He has also removed & replaced copyrighted music on a number
of commercial BBC releases. In these articles he offers advice and tips
about using music in your low budget film and audio/visual projects. You
can learn more about Simon and his projects at his website,
http://www.meonsound.com/