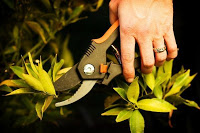 Today we removed some old tracks from our catalogue. If you come searching for these tracks, they will not appear in search results any more.
If you need to license a track that has been removed, you can still
do so! We just deal with it manually and set up the purchase for you "by
hand", since you can't buy it through the online shopping cart any
more. To enquire about this, contact us via our contact page.
Why remove tracks? It has to do with trying to keep the music fresh and up to date. I remember when we first set out to start up Shockwave-Sound.com, back in the early weeks of year 2000. We were checking out existing stock music libraries and stock music sites, and their music sounded really outdated. Clearly, they had been in business maybe 15-20 years, and – unsurprisingly – their music sounded 15-20 years old!
I remember thinking clearly to ourselves at that point, that we would not allow that to happen to Shockwave-Sound. Unlike other stock music sites, we would actually remove old tracks, so that the overall sound of our library was always fresh and new.
We still add new tracks at a much higher rate than we remove old one – so our catalogue is increasing in size all the time. I think this just makes it even more important to get rid of some old tracks now and then.
What are the criteria for choosing which tracks to remove? Well, it's a subjective decision based on each track in the end, but if a track has been on our site for more than 6 years and made only 0-1 sales over the past 12 months, then that track is usually selected for "pruning" (removing).
The following tracks were pruned today:
At First Glance
Brand New Delhi
Byte Size
Chit Chat
Cruisin
Crunked Up
Dark Sound
De Profundis
Dot Co Dot UK
E Motion
EZ Street
First Contact
Flamenco
Flight
Funked Up
Hope For Peace
In D Pocket
Its a Lurve Thang
Jubilate Deo
LA Nights
Leisuretime
Lets Talk
Lucky Thirteen
Manuels Party
Mission Implausible
New Strides
Nicole
Nightflight
Numbafive
Ostinato in D
Present Tense
Redbeard the Pirate
Rio Rio
Sahara
Sands Of Time
Sautille
Showtime
Sierra Martes
Sky Hooks
Snake Hips
Snapback
So Piano
Something in the Mud
Space Is Information
Steel Dawn
Still Waters
Summer Vistas
Summer Vistas
Sunshine
Superhighway
Taste The Space
The Embalm
The Fall
The Sicilian Job
Triste
Truth
Under Attack
Undercurrent