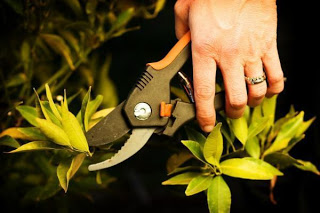 We've always been of the opinion here at Shockwave-Sound, that there is no point at all in just amassing "as much as possible" music in our catalogue. If you're a customer looking for one great, hard pumping, action packed track to use for your project, it doesn't really matter whether we have 1,500 or 15,000 tracks matching that description. In fact, as a customer, it would be better for you to be able to find your perfect track among 1,500 truly great quality tracks, rather than sift through 15,000 tracks which range in quality from bad, through mediocre, to good and great.
That's why, here at Shockwave-Sound.com you will not find "stupendous" number of tracks like 300,000+ different tracks to choose from.
It's important to us that we keep our catalogue fresh, vibrant, and most of all, of the very highest quality. Even when we get tracks submitted to us by composers/producers who we are already working with and for whom we have the utmost respect and admiration, we will still pick and choose among the tracks that they send us. We don't include everything, even from the composers/producers who are already approved in our system.
We add new tracks every single week, and you can always be sure that the new tracks that we add to our catalogue have been listened to, checked for artistic and technical quality, considered, and carefully added to our site. We do not allow "mass uploads" directly by the producers themselves, like some other companies do.
We currently have approximately 10,000 tracks in our catalogue and we
are now starting to "prune" the catalogue by actually going in and
deleting some of the older, outdated tracks, at the same time as we are adding new ones. The criteria we use for removing a track is a combination of: The time the track has been on the site. The number of sales the track has made, ever. The number of sales the track has made in the past 12 months. And our subjective, personal feeling about the track and how it sounds; how well it has kept up with time. Even if the track is still making a sale now and then, we may still remove it. Or: Even if the track hasn't made a single sale in the past 12 months, we might still keep it. We make that decision on a track by track basis.
If you've previously downloaded a demo/preview file of a track, and you are now coming back to our site to buy the track, only to find that the track is no longer available, don't panic. We've probably "pruned" the track from our catalogue. But we still have it here, among our backups. Please contact us about it and we can still help you and sell you a license to that track and send you the audio file for it.
Have a great spring, everybody!