By Piotr Koczewski
Hardware continued
Selection of monitors (video) – First of all, you have to pay attention to the same contrast of a monitor, when purchasing a few HD monitors. Once I worked at two different monitors of the same company and I had to set contrast manually, which didn't solve the problem in 100% and I had to get used to two different colours of the same workspace. The larger the screen resolution on a monitor, the more tracks are visible, and the more time can be spent on composing and listening, not on scrolling windows. In 2011 Spectrasonics released one of the first music applications Omni TR for an iPad. Although the application is used only to control the creation of Dubstep sounds, it can be used instead of modulation controller in steering keyboards. If you have problems with delays during your work on music for a video, you can use the method from the 90s, i.e. playing the video on a separate TV, laptop of smartphone screen. As far as the best multi-screen display division is concerned, the correct order is as follows: the first screen is the main display; the second is for piano roll, the third for VST, the fourth for a mixer, the fifth for a video (it can be also substituted with a projector or a TV). If we have more than 3 screens, we can make one big display instead of 4 separate ones; however, to do so, we will need screen outriggers (a trick, which will enhance the visibility of the screen, is auto-hiding the taskbar). Probably the only disadvantage of working on many screens is moving the cursor using a mouse – it is both very tiring and time consuming. The solution to this problem is purchasing a tablet, commonly used by many kinds of graphic artists. The next opportunity is LCD touch screens, which can turn into music paper or even a mixer thanks to a pointing device (a special pen). If we have an ordinary LCD screen and an LCD touch screen, we can clone the image of the main screen, and we can place or lay the touch screen close to us in order to correct notes with a pen.
Choosing a steering keyboard – It is best to choose a keyboard with 88 fully weighted keys, with a mini mixer and CC (Continuous Controller) keys and pans. Cutting a long story short, we can assign CC controllers for changing the instrument key switches without searching and hitting the keyboard notes, turning the effects on and off, and many more. Keyboards differ from steering keys with the number of inbuilt sounds (there are certain external versions of some of the keyboards, e.g. sound banks, such as Yamaha Motif and Korg Triton). In addition you can purchase steering pedals (expression and sustain) to the keyboard, which simulate playing on a real piano. In contrary to most of the steering keys, keyboards give an opportunity to choose the midi channel without using a mouse, which proves helpful when you are behind the schedule. A keyboard with a small number of keys, but with an octave switch is helpful when you work on a laptop.
Now time has come for some curiosities. If we need a larger mixer, than the one on a steering keyboard, then the External Mixer has to be MIDI USB compatible (optionally we may need a phantom power amplifier or a microphone input, if we record sound apart from music). USB mixers can be combined into one mixer, if we don't have enough cash for a large mixer. If our loudspeakers don't have any knobs, then we may need a loudspeaker amplifier with a remote control (instead of an amplifier, we can use special keys on a wireless keyboard). A wireless mouse, wireless keyboard and trackball can facilitate the creation of music as well.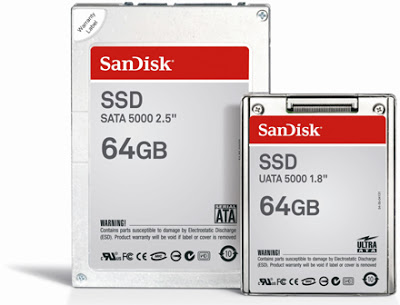 Another thing is SSD external hard drives with installed VST, which can be used as means of quick access to data or as a backup. However, before instrument files reach RAM, they have to be entered and uploaded from a drive, which takes some time, depending on their number. However, when we work on something important, every minute matters.
If we don't have a powerful computer, it gets overloaded when we check the real time panorama using an iZotope Ozone plug. We can save this problem by checking the panorama during breaks, using e.g. the Wavelab program, after saving the work in progress version as mp3.
Plugins for MAC's
Recent studies have revealed that the more efficient employees work on Macintosh computers. It is nothing new, because Apple has always been producing the least fallible computers in the world.
However, as far as the cooperation of a few Apple computers is concerned, they operate on the basis of the Midi Network Setup. In order to connect a few computers, they should be joined with Firewire cables (which transmit CPU clock and audio) and ethernet cables (which transmit Midi). It works in the same way as FX Teleport, and the only difference is that you need more cables. In addition Teleport programme could be useful, which is used to control the mouse and keyboard when working on a few Macs simultaneously.
The Native Instruments Kontakt Memory Server is an opposite of the FX Teleport program. The former was issued only for MAC computers and is built in the Kontact Player. The Kontakt Memory Server loads instruments to RAM memory for a longer time and enables to 'freeze' the free memory resources to an unused instrument. A similar method is purge samples, but it is more time-consuming and requires switching instruments off manually. Purge samples acts in the same way as mono function on every instrument, except for the fact that it switches off sounds from memory for good, releasing its resources (it doesn't mean that we cannot upload data back quickly in the same way). We can do it in a state of emergency, when we know that these elements are ready in the current project and we won't have to correct them.
Working on a laptop could be an option for people creating Dance or Dubstep music, because they do not need a very "powerful" working station. Working on a laptop is advantageous in all kinds of ways.
Don't fear the Windows system
Virtual memory acts in the same way as 'freezing' notes in .wav files, but it is not so perfect. A disadvantage of using virtual memory is the fact that we have to have a plugged-in hard drive, where we arranged some capacity for virtual memory. We also have to take into consideration the fact that our computer will work slower, because virtual memory is not as fast as RAM (with the exception of SSD hard drives, where virtual memory was set up).


The program for Windows system – FX Teleport – which I wrote about in the previous part is divided into a few versions serving one host computer and one, two, three, four or even more servers. It is worth remembering that you have to install such virtual instruments on the server computer, not to put the load on the host computer. In my opinion, it is worth investing in this program and a few computers, in order to develop your own scheme for quick work, even, if you work on an antique equipment. In addition, the Giga Teleport program works similarly, but only for the Giga Sampler plugin.
The only errors I encountered when working with Windows 7 operating system were related to the music software, such as Kontakt (in order to avoid the errors, you should purchase Kontakt sampler update from time to time) and notifications about the graphic card overload due to keeping the computer in a locked cabinet without ventilation. It is worth remembering that a graphic card which is plug into many displays consumes more electric energy and hence heats to a higher extent. Hans Zimmer was the one who implemented the idea for "cooling" the equipment a long time ago, but it was Brian Tyler who was the first composer to speak about it during an interview in a studio.
Below you will find a summary of all computer working stations.
Hardware Summary
PC
Strengths
Main Boards with 16 AMD Processor and Up to 130 GB of RAM
Subassemblies development price
Weaknesses
Only 6-core processor on Intel Main Boards
Potential problems with the system
Mac
Strengths
12-core processor
The least fallible operating system in history
Weaknesses
Only 32 GB of RAM the maximum
Computer development is not cheap
In case of a breakdown, the whole computer is taken to the service (refers to the iMac)
Laptop
Strengths
You can create music anywhere and anytime.
Easy and quick configuration
Weaknesses
No possibility to change sub assemblies (may not refer to RAM in certain models)
Only RAM memory may be developed but not very much.Very hard to repair or roll back
Hardware Summary Addendum
My IT knowledge gained during computer studies combined with musical knowledge allowed me to save time by not searching for answers about errors on software manufacturers' websites and not spending too much money on employing helpdesk to choose equipment and install software.
Such things, as cold solders and equipment failures are symptoms of workstation overheating, since a computer works on its top capacity, when it records a file with several dozen layers and saves to .mp3 or .wav formats. Therefore it is extremely important to cool the computer and keep it in a cupboard (if possible, a glass one, since it gives heat away the quickest) and placing two fans inside of it – one for letting hot air out and the other for blowing cold air in. The equipment has to be cooled down in order to function longer; it doesn't matter, whether it is cooled using liquid nitrogen, mineral oil or cooled air. The more screens are plugged to an internal graphic card, the faster it will heat up. Some graphic cards are equipped with temperature indicator, which is very helpful. Many devices, e.g. hard drives, can switch off due to a feeder's low power supply. Therefore, before we purchase a few drives and a triple head graphic card, we have to remember about choosing the right feeder to our computer.
There are times when notes are playing in our heads and we have to make use of a piece of paper, which is however more and more often substituted with Garage Band software on an iPhone.
What's funny, we still use the old, small, high-tone Genius loudspeakers from the 90s, which have a '3D sound' button; when I press it, I don't need headphones to 'discover' all high-tone sounds.
Another curiosity is a parody of the song 'I'm on a boat', entitled 'I'm on a Mac', sung by comedians Pantless Knights. They show in a satirical way the differences between PC and Mac computer. The funny thing is that after the release of Windows 7, jokes about the Windows system started to be meaningless.


About the author:
Piotr Koczewski started
working in game development in 2006 as a Musician and Sound Designer. In
2008 he released an ambient music album inspired by post-nuclear SF, called
"Wasteland Theme". He co-organized in 2009 the Video Games Live
concert in Poland. You can listen Piotr`s music at his website
www.piotrkoczewski.com