Music collection: Chillout Vol. 13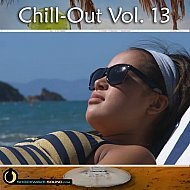 Downtempo, Lounge tracks, warm vibes for a chilled out time...

This collection features 12 tracks (total of 61 files including Edits, Cuts, Versions, Stingers and Loops) of downtempo lounge / chill-out music with a smooth, lounge, sometimes mediterranean feel, with elements of smooth pop, jazz and R&B.

This music goes really well with holidays, relaxation in a stylish lounge, chilling in a bar, living the good life on a beach, or by the pool. Or even for hanging out in the city, taking it easy. Use for commercials, presentations, real-estate, in-public play, hotels and resorts, and much more.

The price of the music collection includes a license to use the music commercially and in public, as per our License.

Formats: The download is a 183 MB .zip file containing the audio tracks in true CD-quality MP3 files (320-kbps, 44.1 khz) and the music loops in uncompressed WAV files. The physical disc is a DVDROM for PC or Mac, containing all tracks and loops as uncompressed WAV files (16-bit, 44.1-khz). Total DVD-ROM contents: ~720 MB

Please note that the DVDROM is a disc for use in PC or Mac computers, with computer files on it. It is not an Audio-CD, and does not work in a stereo/hi-fi system, your car CD player etc. However, you can copy the WAV files to your hard drive, and then use those WAV files to burn an Audio-CD in your own CD/DVD-burner.
All the music on this product is completely royalty free / Non-PRO. (What's this?)
Royalty Free Music collection Chillout Vol. 13
Shockwave-Sound.com
P422
Tracks