Web Application License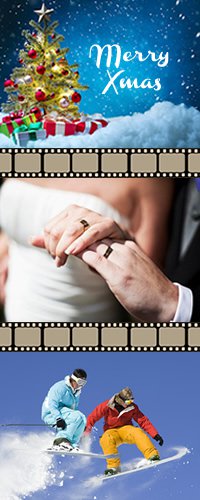 The Web Applications License is essentially a special license for companies who wish to offer our music as part of their own service, and thus sub-license our music to their users.
For example:
You have a website where people can upload their own photos or video clips, and use your website to create their own customized, unique videos.
You have a wedding photo site, where people can upload their wedding photos and use your website to create a wedding album.
You have a digital greeting cards site where people can log in and combine various elements (pictures, text, music) into an online greeting card to send to their friends and family.
You have a service where users can upload their GoPro footage, combine it with cool effects and our music. The user can then download this video and upload it to their own website, Facebook page, etc.
+ Other similar uses.
To keep our music on your server and use our music as part of this type of application, you are in fact re-distributing our music to your customers, and providing your users to use our music in their content. This is not allowed under any of the regular license types that you can buy through our automated shopping cart system. For this use you need a Web Applications License.

The Web Applications License is charged once per year. Prices vary depending on the nature of your usage, and how much music you are taking onboard, and will typically range from about $18 to $50 per track, per year (depending on the number of tracks you take). This license cannot be purchased through the normal shopping cart function on our website.

Please contact us through the contact page and let us know what you need and how you plan to use our music. We will quote you a price, and if you accept we will set you up with a Subscription payment through Paypal (charged annually). Once the first payment is done, we will send you the music and the license documentation - and you can start using the music right away.

Each year when the term is renewed for another year, you may replace some or all of the tracks with new/different tracks.