First of all, Happy New Year, good people!
We are kicking off 2014 with a somewhat refreshed and redesigned License selection screen. That's the screen you see after you click the "Add to shopping cart" button on any page, as well as the License page that displays what you can and cannot do with our music after you buy the track from our site with one of the available license options.
The old License selection screen was getting a bit too text heavy, as you can see in this image of the old License select screen: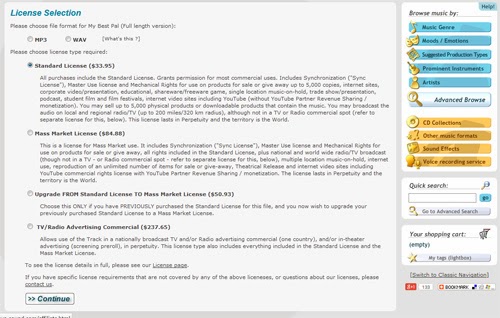 By way of comparison, here is the new License select screen which we think look more attractive and makes it easier to get an overview over exactly what rights you get with the different License types: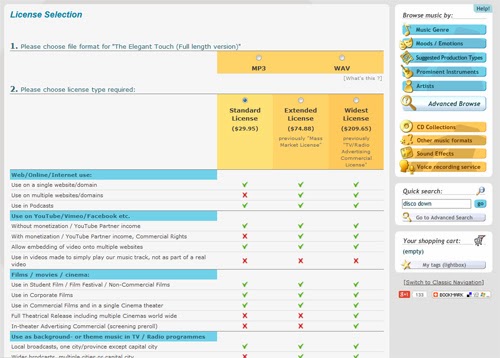 Additionally, we have renamed the Mass Market License to Extended License, and we have renamed the TV/Radio Advertising Commercial License to Widest License. These new names give us a bit more flexibility and are easier to remember and understand.
We hope that you will find these updates are to your benefit. Thanks for reading!