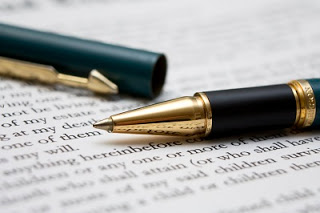 In this article we try to dispel some common myths and misunderstandings about music copyrights, music usage rights and music licensing.
"I can use this music for free because I found it on the internet."
No. All music found on the internet is under copyright, unless it specifically states otherwise. In fact, even if it does specifically state otherwise, this statement is probably wrong. (Meaning that the music is probably actually under copyright even if the web site where you found it says that it isn't).
"I can use this music for free because the composer is dead."
No. The copyright in a music composition lives for many years after the composer has died. The number of years vary from country to country, but is generally around 50-75 years from the death of the composer. And even then, you can't just take a recording of that music and use it as you wish, becasue there are two copyrights in every musical recording: A copyright in the composition, and a copyright in the recording. The copyright in the recording never expires.
"Nobody will care if I bend the rules, because I'm just a small fish."
Quite the opposite. Copyright owners have in recent years specifically targeted "small fish" companies and persons with lawsuits, as they are keen to show a zero tolerance policy on misuse of copyrighted music.
"As long as I don't use more than 10 seconds, it is legal."
No. There is no length of music use, be it performance, copying, sampling or any other use, for which you don't need to clear the music rights. There are rumors that say it's okay if it's under 30 seconds, or under 7 seconds, etc. The fact is, there is no such time limit.
"As long as I don't make money on my project, it's okay to use copyrighted music."
No. When you are using uncleared / copyrighted music in your project, even if it's a free web site, a free game, a free home video or any other project in which other people will be able to hear the music, you need to clear the music, even though you are not making a cent on the project. The issue here is that you are enabling other people to hear music that they didn't purchase. Therefore you are breaking copyright law, no matter if your project is free or paid-for.
"But how about radio stations? They also enable people to hear music that they didn't purchase!"
Radio stations pay an annual license fee for their rights to broadcast music. The license they pay depends on how many people their radio station can reach. Parts of this license fee is paid to the music composers and publishers.
If you know of any other myths that should be covered here, please let us know by using the comment field.