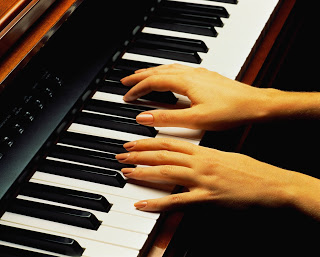 We received a question by email today which I set about answering in the shortest and clearest way I could. I think it could be a useful piece of information for anybody looking to "use" music in any way, be it for school, for your company, in a public place, and so on.
So the question was something along the lines of:
"I'm going teach music in an online course, it's a school project. I'll be playing the music myself. Do I need to buy license? Or can I just go ahead and do that, without paying anybody anything?"
And the answer is:
Whenever you want to use music for anything other than just personal listening, there are two copyrights to think about: (1) the composition, (2) the sound recording.
Let's start with looking at the sound recording. I understand that you just wish to play the music yourself, and not use existing sound recordings. So the sound recordings will be of you yourself playing your instrument(s), which means that you in fact will own the sound recording.
Then there is the composition. Any composer who has composed a piece of music automatically owns the copyright to that composition. If you want to distribute, play in public or in any other way exploit a piece of music that another person has composed, you need to get permission/license from that person or his representative.
However, when a composer dies, 70 years* pass and then the composition turns into Public Domain. The copyright in the composition "goes away" 70 years* after the death of the composer. So if you are dealing with traditional folk songs or classical music that was composed hundreds of years ago, there are no copyrights in the compositions.
(* The period of 70 years is correct for USA. For other countries, the period may be longer or shorter. See http://en.wikipedia.org/wiki/List_of_countries%27_copyright_length for a list of how long it takes, in different countries, from a composer dies until his compositions turns into Public Domain.)
The composition in the sound recording never expires in the same way as the composition does. There is no period of time after which the sound recording turns to Public Domain. It never does. It continues to be owned by the sound recording copyright owner in perpetuity.
If you are not using existing/copyrighted sound recordings, and you are not using compositions that are under copyright, then you don't need a license of any sort. You can just go ahead and play, record and distribute the music as you wish.
However, if you are going to use a sound recording that already exists, or use a composition that is still under copyright, then you need to obtain a license for that.