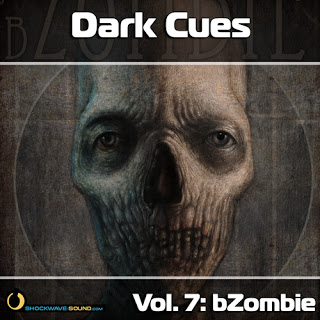 We have just released a new album of horror / mystery underscore music to our catalogue: "Dark Cues Vol. 7: bZombie". This is a collection of 12 eerie and creepy film score / underscore tracks for use with death and horror. Each track is available to license separately, as well as together as a collection at $99.95 for the full collection with Standard License.
We caught up with composer / producer Pawel Blaszczak and had him share with us some background and insight on the creation of this music:
"Writing the bZombie album was my idea after I
finished Dead Island Soundtrack (Ed.note: Pawel is a composer of music for triple-A video games). I like horror movies and I like watching
pictures or movies from abandoned places.
I had couple tracks ready in 2012 and I would
like to release them on Bandcamp as short four tracks album. Then I asked my
friend Grzegorz Jonkajtys if he could draw a cover artwork image for me. He designed a great
bZombie cover artwork picture which was very inspiring for me. I then decided to make a full
12-track album.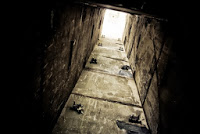 I like audio editing and synth experimenting.
Also I love piano sounds. So, I decided that bZombie will be more like synths
and piano meet experimenting sounds. My last previous "Days and Dreams" wasn't
exploring dark side of synthesizers. At the beginning of 2013 I bought some great
instruments from Elektron Octatrack and Analog Four. The two of them are the main instruments I used for
creating the album. I always dreamed of deep editing of piano sound.
Octatrack gave me the opportunity to really make a something new with piano sounds.
Something more than just typical playing piano. A couple of tracks on bZombie has a piano style
playing which isn't possible with normal piano playing.
I used Octatrack not only for piano mangling. I also used it to create a lot of dark, experimental loops. I used drums made
from synthesizers sounds as part of loops also.
Also, I used Elektron Analog Four. I like very
much this instrument. It is analog. But what is unusual. It is sounding very
modern and, what it is important for me, very dark. Almost every sound from
Analog Four has something dark inside. It is the perfect synth for making
mysterious music.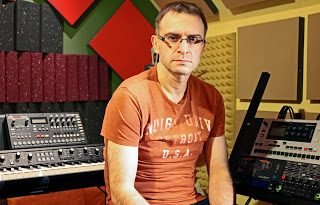 Composer Pawel Blaszczak
That was not an end of my searching for
interesting, modern, dark and hauting new sound. I prepared couple tracks with
Subtle Noise Cacophonator Noir. It is very rare machine for sound creation. It
is also hard to create something which is melodically. But I tried and on track
Electricity Broken Cacophonator Noir is playing almost full track with piano
sound.
Also I used
Moog Sub Phatty
. Like all Moogs, it
has a great bass sound. Also I used a
Nord Wave
with breathing samples. Piano is using
from Nord Stage 2. It is great sounding piano.
What was important for me is that I didn't want to
create too experimental music. I like melody and I like experimenting with
synths. I would like to merge those two things.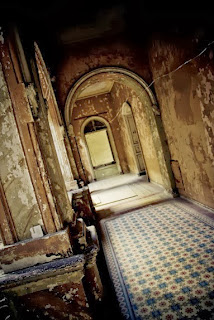 I also would like to really give listeners a feeling that they are in abandoned, empty places. Just
close your eyes and feel that you are in some dark zone, with no people, with
only ghosts from the past.
A listener who bought this album from me mentioned
that it is perfect music for background music of RPG horror games. Myself, I like hear
this album in my car when I'm driving home through forest and empty spaces."
Listen to the album here.