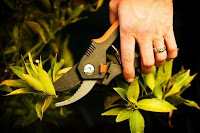 This month we have added a huge amount of new music to Shockwave-Sound.com. As per our tradition, we follow up by removing some old tracks. We call it "pruning the catalogue".
Why do we do this? Because we made a decision when we started this business back in the year 2000, that we would not turn out like other old, established music libraries, having thrived for 15 years, to still be selling that 15 year old music and thus starting to sound outdated. For this reason we pro-actively hunt down tracks in our catalogue that have existed on our site for a long time and have fulfilled their potential and outplayed their part in our business. We are committed to keeping the catalogue fresh.
Rest assured, we add at least 10 new tracks for each old one that we remove — so far, anyway. So, our catalogue still keeps growing at an immense speed, even though we are removing some old tracks.
Today we are saying goodbye and thank you to the following tracks:
8th Day
Alegria Passion
Alive
Antiak
Bottom Feeder
Catwalk
Dirt Underneath
Fun Theme
Guitar Slinger
India
Ireland
Level H
Menhir
Mexico
Morning Sun
Network News
Race Car
Romance
Stimulation Three
Super Samba
The Squirrel
The Zero Song
U R So Deep
Welcome to the Machine
Zoia