We don't write a blog feature about every new track or album we release here at Shockwave-Sound, because our poor readers would not be able to keep up with the constant stream of new music tracks and collections being published. For example, over the past 7 days we have released
five
new albums, with about 10-12 tracks on each – these are now all available as individual tracks in our track catalogue, and as CD-collections / albums in our "Collections" area.However, once in a while we release something that we feel is a bit special and deserves a closer look, and a little bit of a "splash". Our very latest, the album
Secret
by Peter Cavallo, is such a case.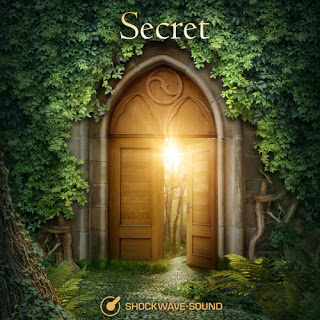 "Secret" is an album of 12 astonishingly beautiful, haunting, delicate and considered pieces in neo-classical or classic film soundtrack style. Made completely without any electric or electronic sounds, this is an album of timeless music that will go just as well in a film 50 years from today, as it does today – and indeed would have done 50 years ago.
I strongly recommend you listen to these amazing Individual Tracks by Peter Cavallo as well as this album release titled "Secret".
Having listened over and over to this music over the past few days, I felt the need to get hold of composer Peter Cavallo and find out a little bit more about his background, and the background and story behind this amazing music. So I decided to make a little bit of an interview, and here goes: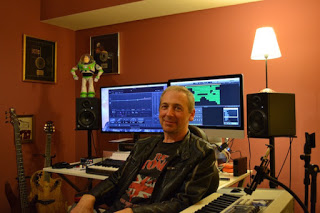 Peter Cavallo in his studio
Your music is very accomplished, very detailed, you are clearly not a beginner. Have you released any album or soundtracks previously?
"You are right, I am not a beginner. I am a self taught musician that simply loves to write music and it has been that way from the first instrument I picked up. I have two previous albums to my credit. The first, which was an instrumental solo Piano album was released on audio cassette (remember those?). It won an award and didn't do too bad in sales. The second was a contemporary instrumental album featuring some friends of mine who were working as session musicians at the time. Again this was a audio cassette only release and was a major flop  as it was released at the start of Australia's recession period. Not a good time to release a new album, but I did manage to pick up another award, which I think was because I was the only idiot to release an album at that time 🙂 I am yet to do a film soundtrack, but I have written music for television which was quite easy to get into as I was working as a Television producer for a few years and just used my own music in the show. If there are any directors reading this… well, you know the rest."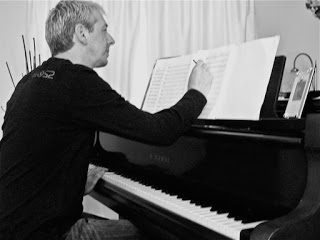 The music on "Secret" seems very deliberate, very thought-through and with attention to detail. How long did it take you to put together this work? I'm guessing it wasn't done in a week…
The selection of tracks on Secret were written over a period of one year, in between all the other music I wrote. All of these tracks were selected as they seem to have a theme that tied them together. It was if the album was writing itself over time. Every time I would sit at the piano, which is my main writing tool, these melodies would flood through and within an hour I would have a finished sketch. While it was still fresh I would put down a piano only track of the entire piece, then sit back and listen to the orchestra in my head. The rest is total organised chaos, a flurry of activity and frustration trying to get sample libraries to emulate what's going on in the symphony in my head. This is where the time factor comes into it. I spend a lot of hours on a track just getting the sounds to be as authentic as possible. The tracks themselves were composed very quickly but the orchestration takes way longer for two reasons. 1. Samples libraries are like balancing an elephant on a bar stool. 2. I don't know what I'm doing. Am I happy with the final result? Of course not! But you cannot dedicate your life to one piece of music when there is so much more waiting for you to connect with.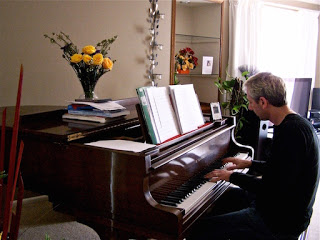 Peter Cavallo at the piano
Are you inspired or influenced by classical music composers, if so which ones, or more by contemporary film soundtrack composers?
I would have to say the composer that has influenced my thirst to write music would be Rachmaninoff. He was one of the most innovative and passionate composers I've heard. In the movie soundtrack world it would be Ennio Morricone, Thomas Newman, Max Steiner. Some smaller but very influential composers have been Bill Brown and Steven Gutheinz. I don't actually listen to much music unless I want to study it and learn from it.
Do you use any live instrument recordings for your productions, or are you just very clever with samples and simulated instruments?
I would love to use live instruments all the time. As good as sample libraries are they are still no match for a real player, full stop. I used a violin player in one of my tracks simply because it wouldn't work at all with a sample violin library. That track is called 'In the Tears'. This touches on a very frustrating aspect to my composing. What I hear in my head and what ends up as the finished result is actually a very poor comparison of what it could be. Because what I hear has no boundaries and I am frustrated by my lack of ability and knowledge of music to fully be able to articulate precisely in a score of how it should be performed.This is why over the last 8 months I have been studying music with a Canadian Composer called Alain Mayrand who is slowly teaching me that music has colour, emotion and rules. Music paints pictures in the mind of every listener – the challenge is to get every listener to see the same thing when they hear your music. Music has emotions – chords, harmony, pitch and rhythm. When used with purpose can make you cry and laugh in the same measure. Rules can be broken but with correct knowledge. I can say with certainty that one day I will compose with true clarity and purpose and hopefully with real players.
If you could go back in time and compose the musical score for a any major movie from history, which movie would you have liked to compose for?
I love movies and a great score is hard to find these days. Recently I read an article about Max Steiner and how he was given a project to do with a very limited budget and no one was sure it was even going to work as a film. The film was 'King Kong'. Max Steiner composed a wonderful score but his budget was so small he could only afford a hand full of musicians. When they recorded the tracks he had musicians and himself changing instruments in mid score. He was one of the first innovators in film music and that really inspires me. Not that I could do anything like Max Steiner's work but I would have loved to give King Kong a go. No sample libraries just the raw material that makes music real and live!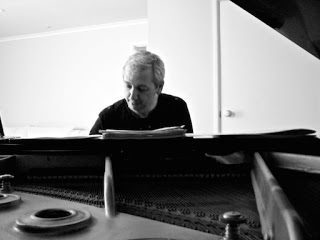 Can you tell us a few words about yourself and your part of the world, that has nothing to do with music or your compositions? 

I live in Canberra, Australia. Canberra is the Capital of Australia, not Sydney as many think it is. Canberra is the smallest of the capital cities in Australia and is where all political decisions are made. It is a like a country town, nice to live and bring up a family and 2 hours drive to the snow (winter) or beach (summer). I have an adventure motorcycle that allows me to escape and go travelling and one day I hope to, with my partner do a world tour on motorcycles. I have hit a kangaroo while riding my motorcycle, which was something I do not wish to try again. We both survived, thankfully, with a story to tell. I have the most wonderful partner who supports me fully in what I am trying to do in music and she is the best part of my life.