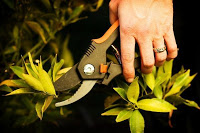 Saying goodbye to some old tracks… I guess we are probably the only stock music site that actually removes old tracks. We always set out with the aim that our catalogue should be fresh and up to date – also12 years after we launched. Too many other music libraries have fallen for the tempation to just let their catalogue grow and grow, keeping all the old music as well as the new music (or in some cases, not even adding new music, just keeping the old stuff) which, after some years, inevitably leads to the music catalogue starting to sound outdated.
For this reason we remove some old tracks from time to time. The criteria for selecting tracks for removal (or "pruning" as we call it) is a combination of how long the track has been on the site, how much it has sold (ever), how much it has sold (over the past 12 months), and just our personal feeling about the track.
Here's a list of the tracks that were removed / pruned today:
Revelation
Urban Cool
Heavy Skitz
Sleep
Stranded
Spacejam
The Viper
Crossing Over
Spanish Rumba
Blue Rumba
Nascar Mayhem
Le Mouchoir
Wish You Were
From Inside
Hope Eternal
Sit Down Jam
Dont Look Down
Meet the Beat
Inner Spiral Light
Reunion
Journeys End
Udu You Think You Are
Breathe In
Express
Of course, we have also added many, many brand new tracks. Probably 10 times as many as those listed, over the past month alone. So even though we are removing some old tracks, the number of tracks to choose from in our catalogue is still increasing fast every month.