I don't know about you, but here at Shockwave-Sound.com we got pretty excited about the "Kung Fury" independent film release at YouTube:
I guess we were just the "right generation" to enjoy this over-the-top, cheesy and cool, 1980's action films parody. If you grew up watching Bruce Lee, David Hasselhoff as The Knight Rider, Eddie Murphy as Axel Foley in "48 Hours", Miami Vice, Street Hawk and more, you're bound to love the hilarious story, effects, acting and – not least – the wonderful 1980's music composed for "Kung Fury" by Mitch Murder.
We predict a demand for this type of 1980's music for use in commercials, indie films, TV, video games and more, so we had one of our best producers, Felipe Vassao, get to work, blow the dust off his old synths (Prophet 5 etc) and he came up with some awesome "Kung Fury"-like music tracks that are now available for immediate licensing as stock music / production music! Here are some of them:
These great tracks can be licensed individually, or as a 10-track downloadable CD-collection with all of them together for a heavily discounted price; with the title: The 1980's, Vol. 2.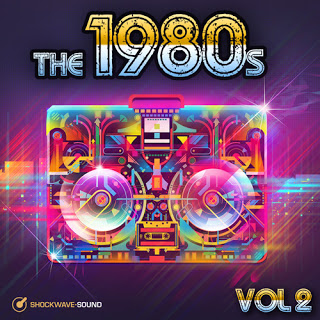 Royalty-Free Music collection "The 1980's, Vol. 2" featuring
music like "Kung Fu" soundtrack.