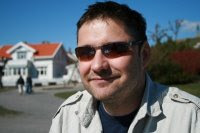 Hello all,
Keen followers of Shockwave-Sound.com may have noticed that a new track sorting option has been added to all our Genre pages, and that this new Random order option has been made the default track ordering / display option when browsing our music genres.
By "Genre pages", I mean the page you come to if you click, for example, "Chill-Out Grooves" in the long list of music genres you can see displayed on the right-hand side of our site.
The reason why we added this functionality is, mostly, to give older tracks a chance to be heard, even if they are no longer among the 20 latest tracks added to that genre. Previously, whenever you browsed a genre page, you'd see the 20 most recently added tracks, and the older tracks followed on subsequent pages. When I say "older tracks", the track doesn't have to be old; it only has to be older than the 20 most recent additions – which doesn't take much, if we've added 20 tracks today! So, a track could have been added to the site 2 days ago, and already, it was considered "too old" to be on the first page of a Genre music listing page. We felt bad about this, and that's why we added the "Random order" sorting function.
The "Most recent additions on top" track sorting option is still available. Just click on top of the genre page where it says "Newest additions at top". Furthermore, an "Alphabetical" and a "Most sold at top" option is also available.
The "Random order" ordering is re-shuffled once every 24 hours. So, if you come back to a genre page later today, you'll see the tracks in the same order. But if you come back tomorrow, they will be in a different order.


Thanks for reading!
—
Bjorn Lynne
Shockwave-Sound.com founder, CEO and composer.