Good background music significantly increases the attractiveness of your tutorials. How to choose it – you will read in our short guide.
YouTube is one of the most important platforms where you can share your knowledge. A good video tutorial helps build brand awareness, attracts new subscribers and increases the monetization of our YT channel.
A good tutorial combines text elements with graphics, animation and music. 
1. Choose music and customise it
In our royalty free music database you will find music in many versions. The most popular are the main versions of tracks (Full track).
You can also customize the music based on additional versions of the main music track such as:
If you need even more control over the music use stems, which is a track divided into groups of instruments, such as bass, drums, sound effects:
Related: Production music tracks with stem files
Here a sample musical track and its additional versions: long looping version, no melody, 60-secs version, 30-secs version, 15-secs version, loops and stems: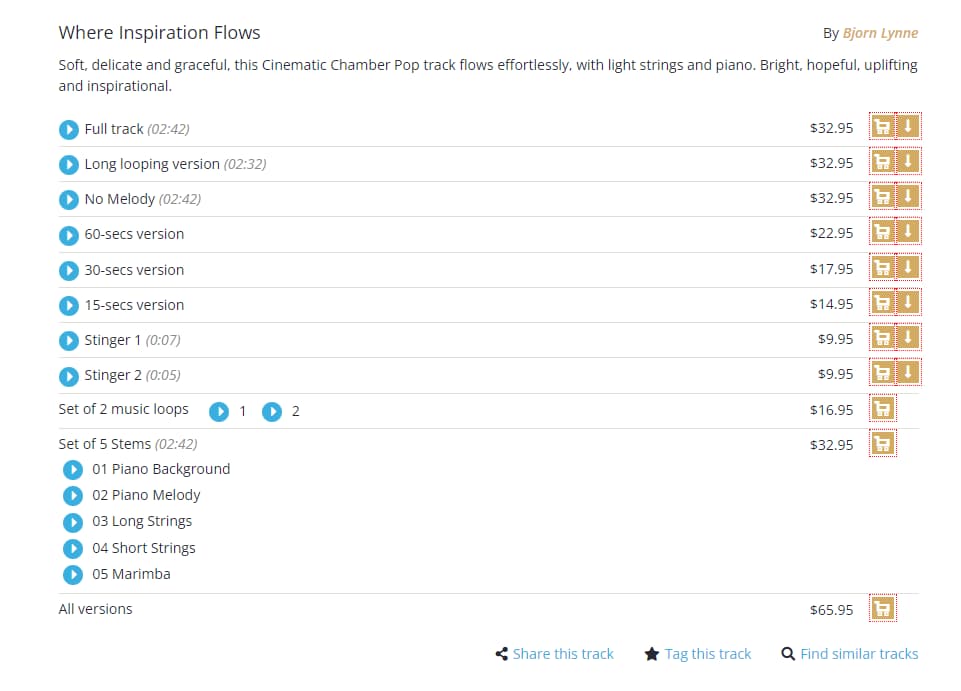 2. Stingers as your sound signature
Stingers are short, usually 8-second versions of the main tracks (you will also find versions from 4 to 15 seconds in our database) . They are ideal as soundtrack for video intros being a sound logo of your videos, brand.
TIP:

Music that will suit tutorials includes any musical genre. It can range from dynamic rock, pop or lazy ambient sounds.
However, you can also find music based on mood, for example: serious, funny, scientific.

Our Mood / Emotions search engine will make it easier.

If that's still not enough search using Suggested Production Types.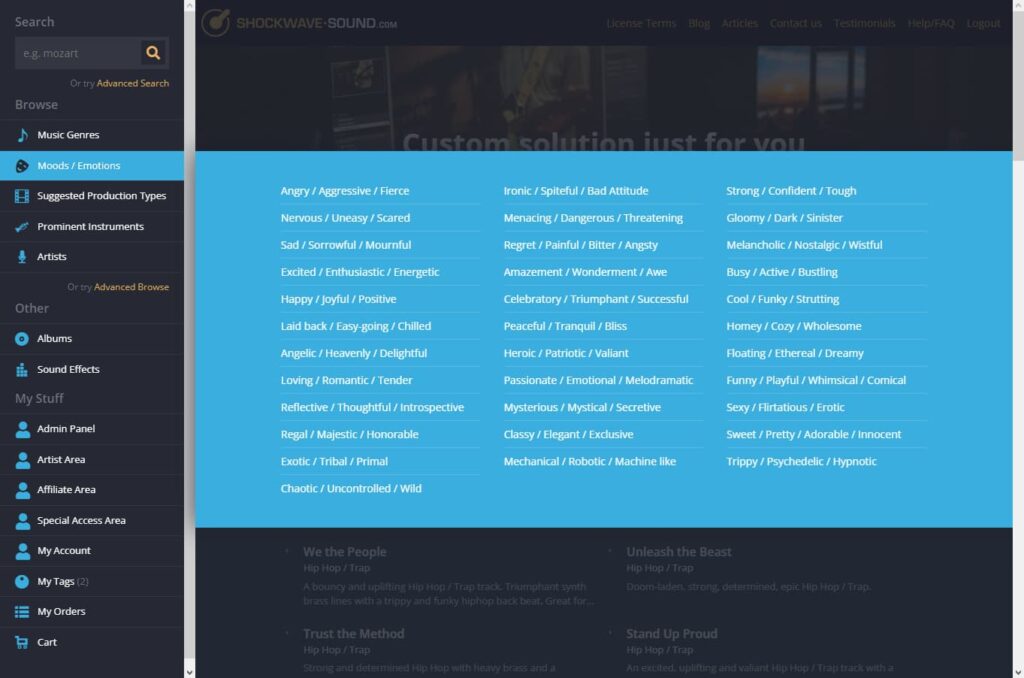 3. Shorts
Youtube Shorts are gaining popularity. These 15-second videos work well as short tutorials when you want to share quick ideas and concepts.
Use our loops here, which are smoothly looped excerpts from the main track:


4. Sound effects
Using infographics or animation elements, many video creators additionally supplement them with synchronized FX effects.
Very popular are sounds like "woosh" or "pop".
Related:
LP Human Sounds 01
BRS Whooshes 1
5. Try before you buy
Before you decide to buy one of our licenses, you can download the so-called "Preview" beforehand and see how it fits into your tutorial.


Related:
Free music: Personal and non-commercial use of our music
6. Some examples
And to conclude our guide, here are some examples of tutorials using music from our Shockwave-Sound stock music library.