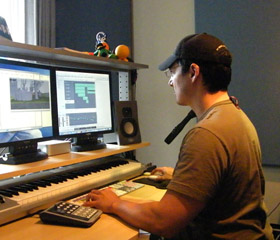 At Shockwave-Sound.com we are happy to work with you if you have special requirements or need a custom solution for music and/or sound effects. For example:
You would like a Subscription type model where you can download a specific number of tracks per day, or per month.
You're working on a project and you don't know exactly how much music you'll need, but you need an agreed license fee for the whole project. (This would be called a Blanket License for your project).
You have your own corporate Licensing Agreement that you need us to sign when you license our music.
You have a YouTube channel and you'd like to simply be able to use any music from our library on your channel, for a fixed annual or monthly fee. (A Blanket License for your YouTube channel).
For these kinds of special needs or requests, contact us to discuss. We will try our best to come up with a fee structure and a process that works for you.
To discuss your needs fill in our contact form.