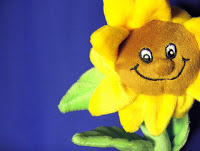 We are doing some restructuring of the "Childrens & Comedy Music" genre at Shockwave-Sound.com, so please excuse the mess for a few days. Back when we started our business, one common genre for "Childrens music & comedy music" was enough, but by this time we have about 500 tracks in this genre, ranging from sweet and calm lullabyes to wacky and outrageous banjo "chicken chase" tracks, so it's time to restructure. We've created these new subcategories:
Children's -> Lullabyes & Softies
Children's -> Songs & Nursery rhymes
Children's -> Simple & Sweet (babies & toddlers)
Children's -> Cool & Cheeky (older kids)
Comedy music -> Wacky & Outlandish
Comedy music -> Quirky & Odd
And we are systematically working our way through all tracks, getting them placed in the new subgenres. Until this process has been finished, you can find all the "unsubcategorized" childrens / comedy tracks in the temporary genre called "Childrens & Comedy -> Childrens & Comedy General/Other".
Thanks for your patience!