Forget the Batmobile – here is the "Batt-mobile". 🙂 Shockwave-Sound.com landed its own environmentally sound,
funk
y Nissan Leaf vehicle this week. Here is the zero CO2 emission company car running on clean, renewable, electric energy.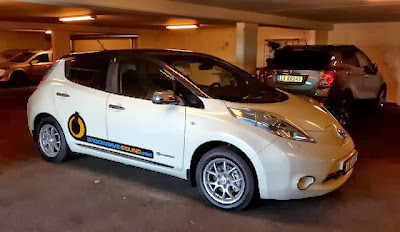 The car is obviously fitted with a Bose high-end stereo system with a considerable portion of the trunk space taken up by a large subwoofer. :). Here's where we take our new music releases for a good spin before you can hear them on our site.